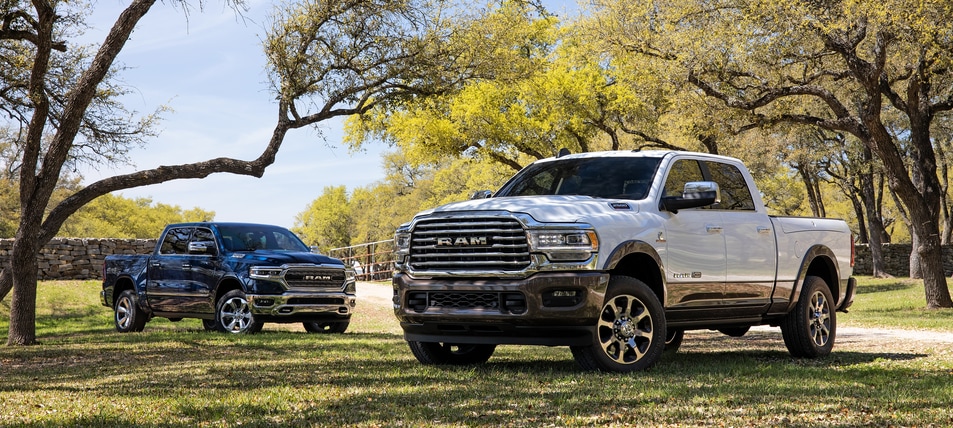 Shop from Home with Fitzgerald Chrysler Dodge Jeep Ram
Our Chrysler, Dodge, Jeep, and Ram dealership in Fitzgerald, GA helps drivers all around the area in any way we can, and recently that has meant more online car shopping help. We're set up to let car shoppers tackle most of buying a new car online, which includes finding the right model, financing, and even having it delivered. Read on for more details about online car shopping with our Chrysler, Dodge, Ram, and Jeep dealer near Tifton, GA!  jon;jon
Customize Your Deal Online
Finding the right Dodge car, Ram truck, or Jeep SUV near Douglas, GA is easy, and it's just as easy to customize your deal to fit your budget. Our online Customize Your Deal tool lets you adjust the length of your loan or lease, how much you plan to put down, and applies all incentives immediately. You can even put in your own offer for a new vehicle, and we'll respond quickly whether we accept or have a counter offer! To begin customizing your deal online, just select your vehicle of interest and begin structuring your preferred payments from the comfort of home.
At-Home Test Drives Around Coffee County, GA
Of course, you'll want to try out your new Dodge Charger or Ram 1500 near Ocilla, GA before you buy it, which is where our at-home test drives come into play. We work with car shoppers around our dealership to set up a test drive at home or anywhere close that you'd want the vehicle delivered for you to try out before you buy it. This is just another way we go above and beyond to make your car shopping experience better!
We Can Deliver the Vehicle You Buy Online
We're also ready to deliver your purchased vehicle if you've found the right new Jeep Grand Cherokee near Cordele, GA. Whether you've conducted your business with us over the phone or in-person, you can have your Jeep or Ram delivered to your doorstep. It's simple to set up and won't cost you, which is why many drivers have taken advantage of this perk!
If you have any questions about online car shopping our how you can customize a new Jeep deal online, our team is always here to help. Call or email us to get the answers that you're looking for regarding building the right car deal for you!