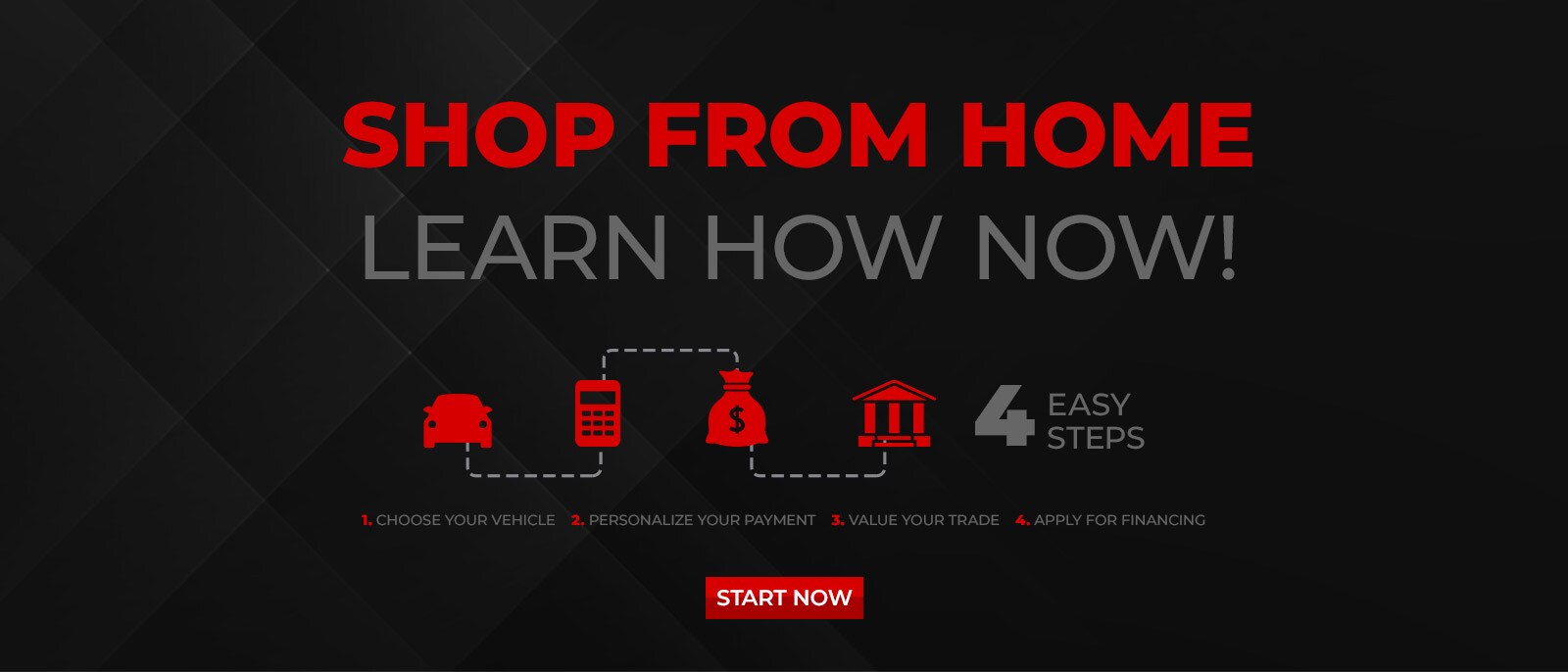 Step 1: Choose Your Vehicle
Review our incredible selection of new Chrysler Dodge Jeep Ram cars, trucks, and SUVs, and used cars to find the vehicle you're interested in.
Step 2: Calculate Your Payment
The first thing you'll do when you engage in the online pre-purchase process is calculate a payment that makes the most sense for you.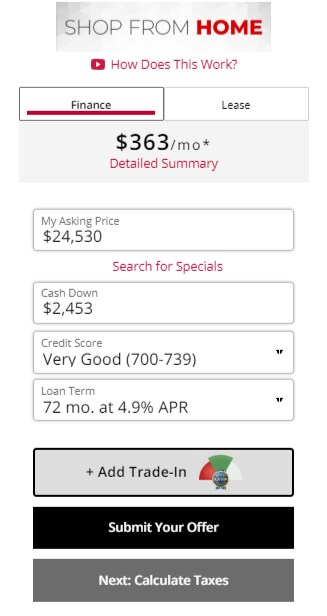 Step 3: Value Your Trade-In
Another step in the pre-purchase process is figuring out the value of your current ride. Valuing your trade-in and applying it to your purchase furthers your negotiating stance and saves you even more money. Our state-of-the-art online tool gathers information from only the most reputable sources to give you an estimate that is fair and accurate.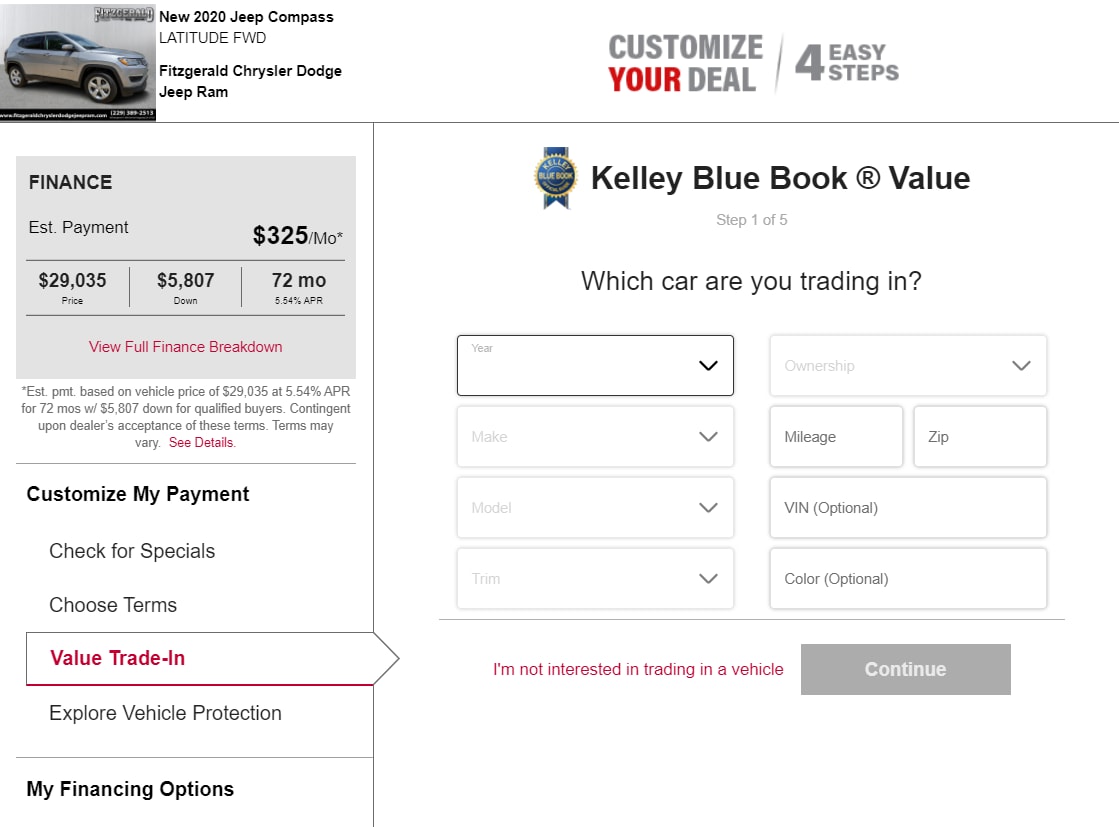 Step 4: Apply for Financing
One you've figured out what you want to pay and how much you can put down alongside the value of your trade-in, the next step is getting the financing needed to make it all happen. Our long-term relationships with banks and lenders around Georgia have made Ginn Chrysler Dodge Jeep Ram uniquely positioned to offer our customers the most competitive rates you'll ever find.
Step 5: Submit Your Offer
The window to negotiate a deal on your next vehicle is open now. We want all our customers to take advantage of the convenience of the Customize Your Deal program to eliminate the many headaches and long waits that can come from being at the dealership. It's an incredibly streamlined process that works out well for both our customers and us, and we're confident that you'll be satisfied with the deal you drive away with.